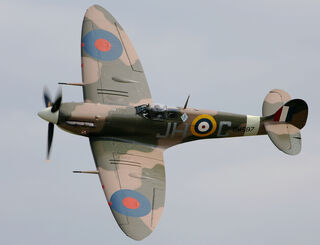 Supermarine Spitfire BM507 (Serial G-MKVB)
is owned by the
Historic Aircraft Collection
and based at Duxford Airfield. BM507 is painted in the colours of 317 (Polish) Sqn. These markings are the original ones it wore during it's wartime service.
BM507 also has several film and TV appearences to its name, including Pearl Harbour and Time Team.
Ad blocker interference detected!
Wikia is a free-to-use site that makes money from advertising. We have a modified experience for viewers using ad blockers

Wikia is not accessible if you've made further modifications. Remove the custom ad blocker rule(s) and the page will load as expected.